Wendy Hartwig RGN NIP – Save Face Accredited
Save Face is a Government approved register for the non-surgical cosmetic industry. So in addition to Wendy's industry experience and medical qualifications, the Save Face accreditation is there to provide you with additional peace of mind.
Save Face is also recognised by The Department of Health, NHS England, The Care Quality Commission and Health Education England.
Skin Deep Clinic is proud to offer patients aesthetic treatments of the highest standard, including all the professional knowledge, technical skill and care that goes into them. In order to achieve accreditation Wendy has been personally assessed by Save Face representatives and passed all the necessary checks.
When it comes to your health and appearance, ensure you are making a choice that puts your safety first, and don't take the chance with an aesthetic practitioner who isn't properly accredited.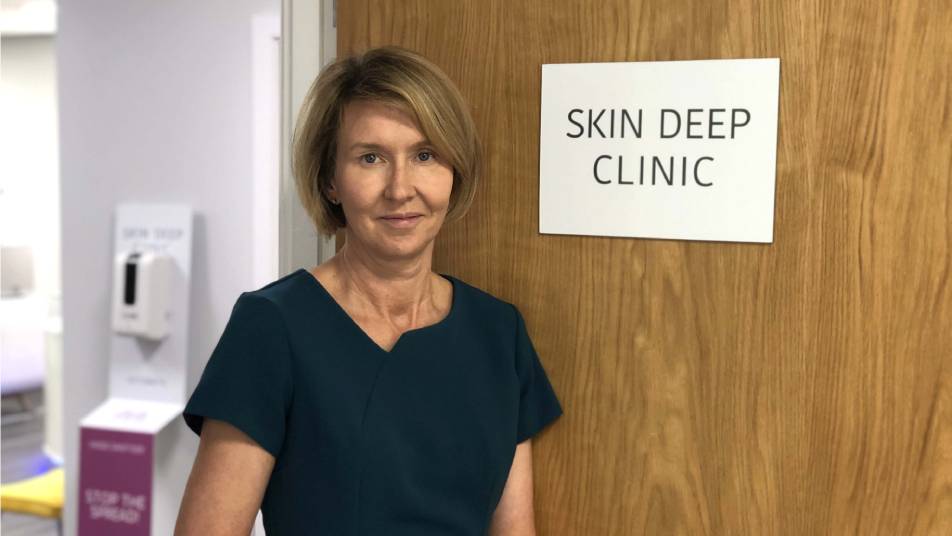 "Every year, thousands of patients suffer at the hands of untrained practitioners."
Physician and television presenter, Dr Christian Jessen is well-known for programmes such as Embarrassing Bodies, but he is also a passionate campaigner for Save Face. He explains in the video above why people should use Save Face when considering a non-surgical cosmetic treatment.
The aesthetic industry has come under the spotlight most recently following the success of Love Island. The quest to get so-called cut-price "Love Island Lips" has resulted in a number of people requiring corrective surgery.
Ashton Collins, director of Save Face, said: "We experience a huge spike in calls and web traffic to our site when Love Island is on. We get twice as many people looking for an approved practitioner and four times as many people looking for help with complications and procedures gone wrong."
Wendy wants people in Shropshire and Mid Wales who are considering a non-surgical cosmetic procedure to be able to make an informed health decision rather than one based purely on price.
Skin Deep Clinic is proud to hold a 5-star review rating on Save Face.